Oracle Corporation

Oracle Corporation is the world's leading supplier of software for information management and the world's second largest independent software company. Its technology can be found in nearly every industry, and in the data centers of nearly all Fortune 100 companies.
Oracle Corporation retained Capitol Advocates to assist with legislative issues, as well as procurement matters at the state and local government levels. Oracle initially requested assistance with developing its state and local government procurement and marketing strategy. Based on this strategy, Capitol Advocates worked with Oracle's state and local government sales team and won numerous multi-million dollar contracts, including a $100 million contract for an Enterprise License Agreement.
EMC Corporation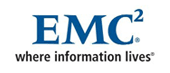 EMC Corporation is among the world's leading developers and providers of information infrastructure technology.
EMC retained Capitol Advocates to assist with federal, state and local government procurement. Working with EMC's government sales team, Capitol Advocates developed a procurement strategy resulting in numerous government contracts. Of these, the largest was a $35 million contract awarded by the federal government for the United States Air Force. The Air Force issued a Request for Proposal's (RFP) which EMC not only wanted to win, but also wanted to close and deliver product before the end of its year-end quarter. Capitol Advocates deployed significant efforts at all levels of the federal government to assist EMC in being awarded the contract and ensuring that the Air Force took possession of the products within the desired time frame.
Allsteel, Incorporated
Allsteel, Inc. is part of the HNI Corporation and the second largest office furniture manufacturer in North America.
The company retained Capitol Advocates to assist with environmental compliance and procurement issues. In accomplishing Allsteel's objectives, Capitol Advocates brought together Allsteel, the California Environmental Protection Agency, and the Department of General Services to ensure that its products were compliant with all environmental standards. This greatly enhanced Allsteel's ability to participate in the state's procurement process. This included Capitol Advocates playing an instrumental role in Allsteel being awarded a California State furniture contract for $110 million.